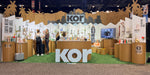 How do we "leave no trace" while leaving a lasting impression? Through sustainable design, of course. From March 4–7, Kor Water exhibited at the annual Inspired Home Show in Chicago, a sprawling demonstration of innovation, community, and creativity that connects some of the most influential minds in the housewares industry. The trade show is the largest of its kind in North America, attracting thousands of industry movers and shakers from hundreds of countries every year. We showcased our suite of drinkware and artist-driven utility in a big way, collaborating with Pablo Garcia Mora and the rest of the team at...
---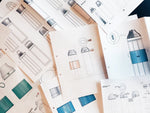 "A good product experience does not come from the product design alone," says Alice Chen, lead designer at SIM Design. "It begins way before our user's hands touch [the] product." As Kor collaborators and designers of our new water bottle, Wilshire, the skillful team at SIM plays an integral role in bringing beautiful products to life. "We're just constantly observing," says Chen of their creative process. "This kind of habit comes naturally for designers. . . We are constantly observing the trends, not because this is our job, but because we are naturally attracted to, and inspired by, interesting design...
---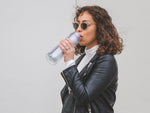 For us at Kor, it all started with a simple question: What can we do to make drinking water easier? As we sat down with the team, we discussed what the most important functions should be so that we could create a bottle not just for the gym, but the entire day: a true "everyday bottle." After debating for hours on what each of us thought our customers would need, we realized that the only real way to know for sure is to ask- so we did. We reached out to our customers, family, friends, roommates, neighbors, and honestly anyone...